Full-service Web Site Design, Development and Hosting

SDI WebLink's creative design team members work in concept design, graphic design and development, program functionality, and animation and multi-media development. They have a diverse understanding of the unique issues of Web site design and application interaction. We focus particularly on the site user's ability to easily - and quickly - understand and navigate your site.

The look and feel of your Web site, as well as its ease of use and navigation, impacts its potential for success. We work closely with you at each stage of the process to ensure that your objectives are being met.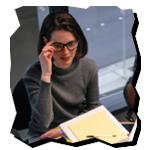 You control your web site content!

Our technology gives site owners extensive control over content and administration. This reduces administrative costs, delays, and other difficulties often encountered with traditional Web-services arrangements.
Simple, browser-based plain-language content publishing
Single or multiple administrator access privileges
Document and image uploads to selected site sections
Continuous online site usage statistics
Our approach is to work closely with clients in a team-based collaborative process that
Identifies your key business objectives that can be advanced by your Web presence
Creates a design and development plan that implements those objectives
Monitors and communicates progress and provides feedback during the development process
Creates an end product that implements your online vision
Sign up to receive more information about SDI WebLink's design, development and hosting services. Click here to start.

STRATEGIC DECISIONS, INC.
645 NORTH MICHIGAN AVENUE SUITE 800 | CHICAGO, IL 60611
(tel) 312-280-8833 | (fax) 312-280-9893 | info@sdiweb.com

http://www.sdiweb.com

© 2023 All rights reserved. Use of any material or graphics without explicit written
consent from SDI WebLink is a violation of Federal Copyright laws.