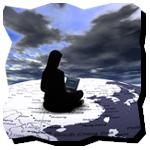 Start creating your Internet site strategy and marketing plans today.

The most successful organizations on the Internet integrate overall organizational goals and objectives with their online presence. We help you harness the power of the Internet to plan innovative solutions that enable you to achieve those goals.

Our experienced planners and marketing strategists work with you to create strategic and marketing plans that:
Advance your organization's vision and goals
Maximize overall service and marketing efforts
Result in significant return on your investment
Use our planning and technology resources today to broaden the exposure of your marketing message, and aggressively target designated markets.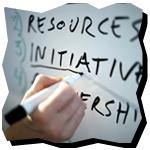 We help you put it together.

Develop site strategy and/or marketing plans that consider today's business environment. At SDI WebLink, we help you create an integrated campaign that combines your traditional marketing efforts with new media strategies to generate website traffic, measure advertising effectiveness, track leads, reduce the cost of doing business, and help you close sales...maximizing your marketing investment.





   Get started today!

To launch or discuss your site planning/marketing initiatives, click here to describe your particular needs. Or, email us at info@sdiweb.com or call 312 280-8833 and ask for the Marketing Department.

STRATEGIC DECISIONS, INC.
645 NORTH MICHIGAN AVENUE SUITE 800 | CHICAGO, IL 60611
(tel) 312-280-8833 | (fax) 312-280-9893 | info@sdiweb.com

http://www.sdiweb.com

© 2023 All rights reserved. Use of any material or graphics without explicit written
consent from SDI WebLink is a violation of Federal Copyright laws.